About Us
Poised high above the Dallas skyline atop Reunion Tower, Crown Block offers a culinary experience to surpass that of the typical steakhouse, complemented by an approachable, stylish environment in celebration of all things grilled, seared and roasted. A fine balance between steak, seafood and plant-based cuisine, featuring ingredients from regional farms, ranches and the Gulf of Mexico. The Rare Steak program embraces a range of offerings that includes Prime Beef, Texas Wagyu, and Japanese A5 Wagyu and is complimented by a sushi and chilled seafood display, a dessert bar with pastry chefs in action, as well as signature craft cocktails and an extensive wine list.
Wine and dine on another level with breathtaking views of the city. This isn't just a steakhouse, this rises above them all.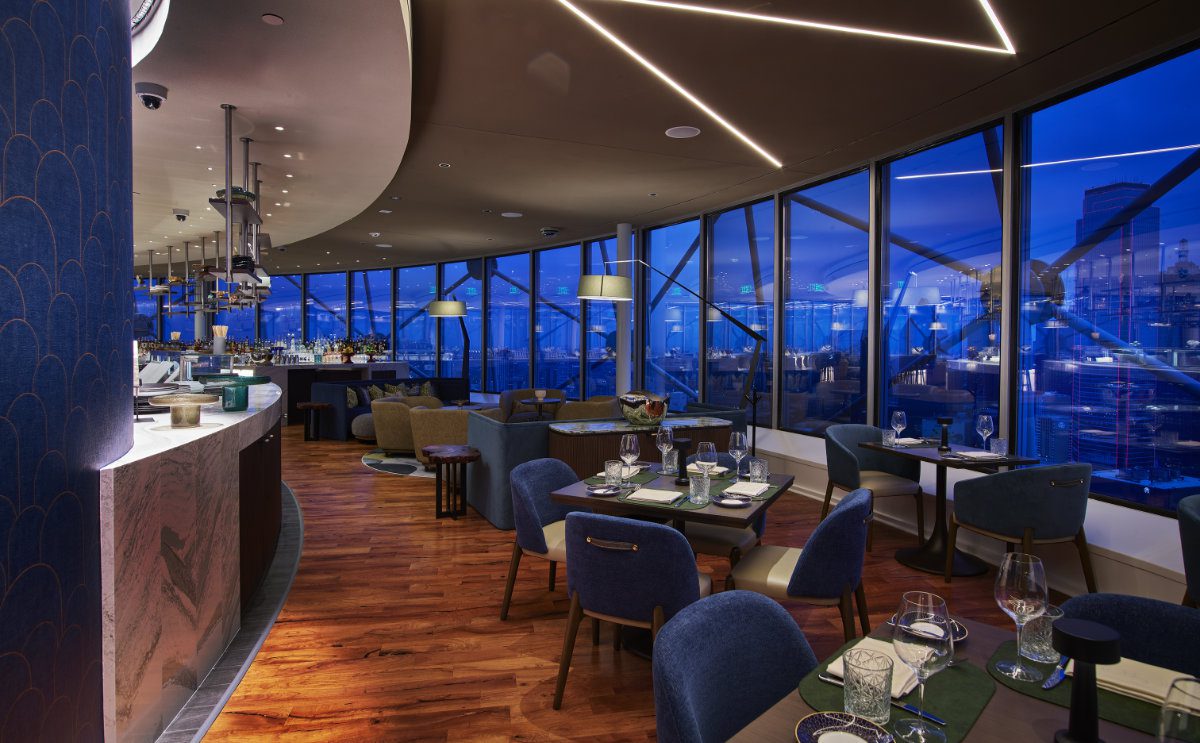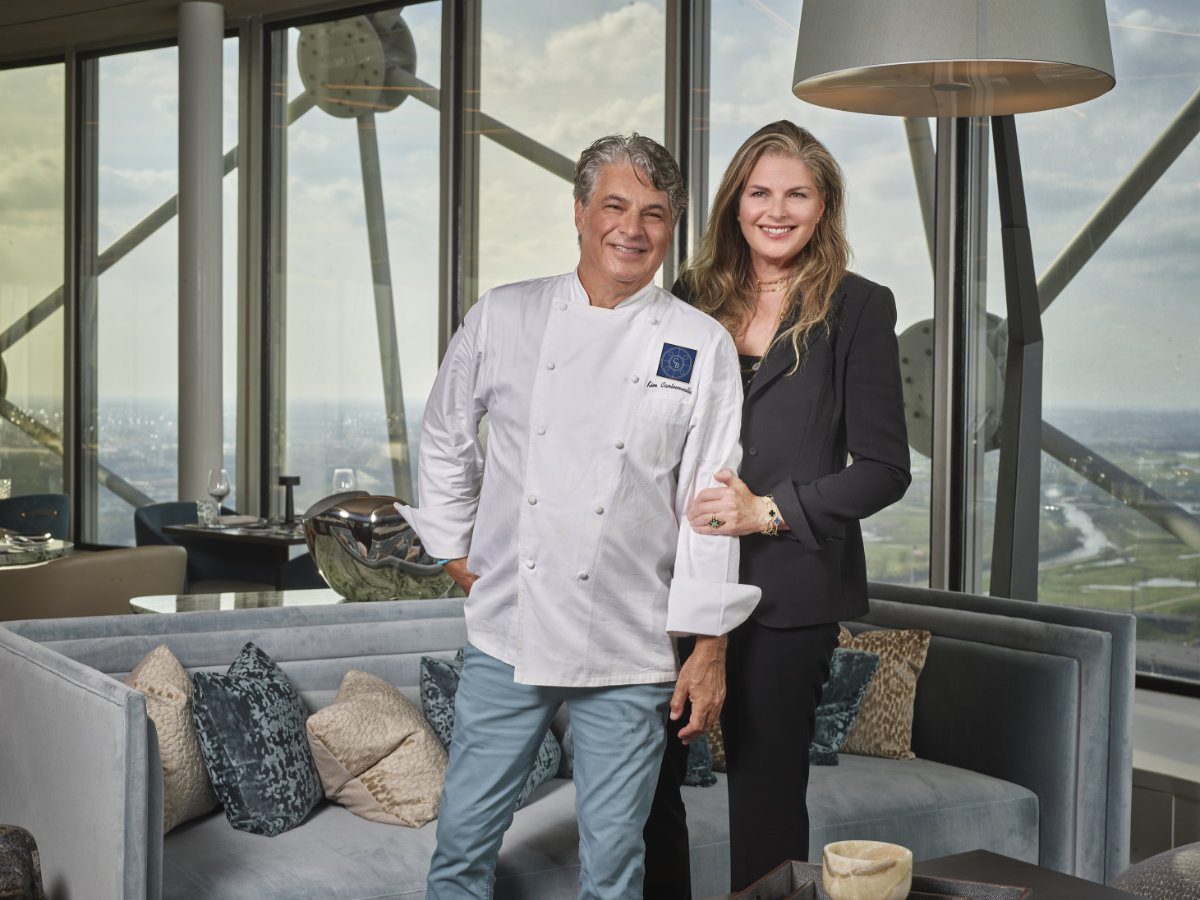 Elizabeth Blau is the founder and CEO of restaurant development company Blau + Associates and is widely credited with transforming Las Vegas into the world-class culinary destination it is today. Blau is recognized a leading industry innovator for transforming iconic properties around the world such as the Rainbow Room at Rockefeller Center and her work creating the restaurant portfolios at both Bellagio and Wynn which forever transformed the food and beverage philosophy of the city. A judge on CNBC's Restaurant Startup, she also operates several restaurants in Las Vegas and Vancouver with her husband chef Kim Canteenwalla. Blau and Canteenwalla co-authored "Honey Salt: A Culinary Scrapbook," which was named Best Cookbook of 2018 by Food & Beverage Magazine.
Chef Kim Canteenwalla provides a diverse range of international expertise with more than 30 years of culinary and industry leadership. He has led restaurants and resorts around the world including Singapore, Thailand, Dubai, Bali, Toronto, and Montreal, and is the former Executive Chef for MGM Grand in Las Vegas. Along with wife Elizabeth Blau, Kim is the Chef-Owner of the acclaimed Las Vegas restaurant Honey Salt and managing partner of Buddy V's Ristorante at the Venetian. In 2017, Kim conceptualized and developed multiple world-class food and beverage outlets in Vancouver, Canada which he continues to operate today.
Ben Gingras, General Manager

John Pineda, Executive Chef

Ashley Kenkel, Assistant General Manager

Taylor Williams, Restaurant Manager

Michelle Diaz, Restaurant Manager

Chris Gill, Restaurant Manager

Intae Kim, Sushi Chef

Lizbeth Ramirez, Pastry Chef
Dining in an Icon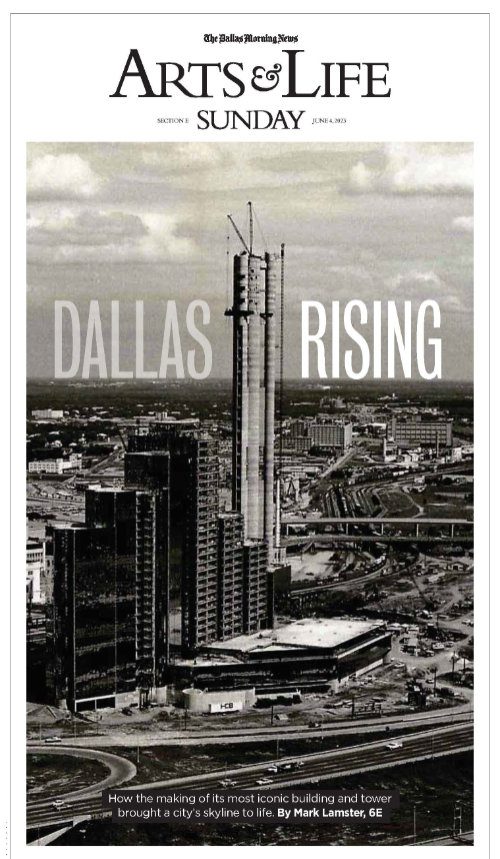 Crown Block is honored to be a part of the historic legacy that is Reunion Tower, an iconic beacon in the city's skyline. Highly recognizable and an instant landmark, we're proud to be in such a defining piece of architecture that truly represents Dallas and the surrounding communites.
Read about the history of
Reunion Tower below.